Hexagon Shape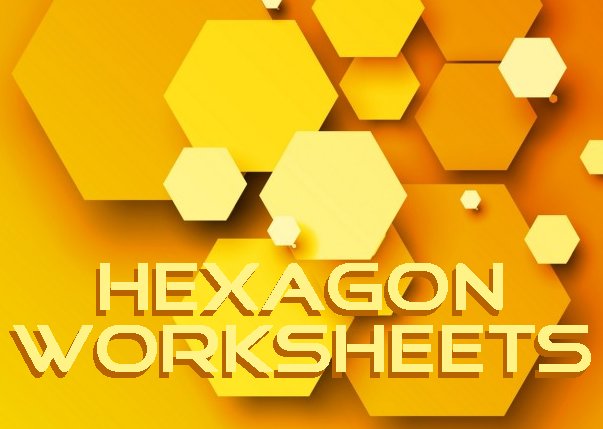 The Hexagon Shape is a six-sided polygon. 
All 6 sides are of equal length and the interior angles are 120 degrees. 
Use the worksheets below to introduce your child to the hexagon.

Hexagon Shape Worksheets

The 1st worksheet will ask the student to trace the shape and then draw a hexagon free-form.  There is also a short writing task--trace the word on the first line then write it on the second.
The next paper is a simple identifying task with some funny faces on three different polygons.  The child will need to color the hexagons only.  If you are working on multiple polygons, you could have the student color the pentagons and octagons a different color as well.

Next, there is a maze with multiple polygons of various sizes.  The child will need to color in the hexagons to complete it. 
Finally, the student will need to count the hexagons in each row and write the answer in the box.  You could also turn this into a coloring worksheet such as: Color all hexagons blue, pentagons purple, and octagons orange. 

There are different ways to use the worksheets so work at your child's pace using whichever way he or she learns best.  My son does not like coloring, so we'll turn a lot of coloring tasks in to counting tasks.

Find more shape activities on the pages below:

Worksheets

›
Shapes
› Hexagons