Counting By Fives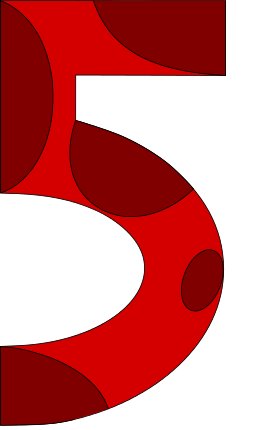 Skip counting by fives can be practiced in many ways - while enforcing other skills at the same time. For instance, use a pile of nickles to sort by fives. This not only helps with the this activity, but reinforces money skills at the same time.
Check out our other skip counting pages, including fun worksheets and activities for counting by twos, threes, and fours.
And, don't forget about our worksheets related to counting coins, as they reinforce practical skip counting skills that we can use in our daily lives.
A Skip Counting Poem
Below is a fun little poem that your child can do in his or her best pirate voice. Click to download/print.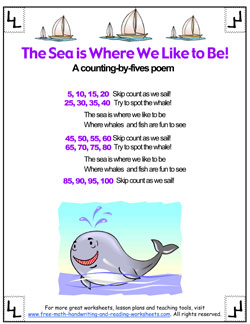 Skip Counting Worksheets
Click the thumbnails below for worksheets that will help your child learn how to count using multiples of fives.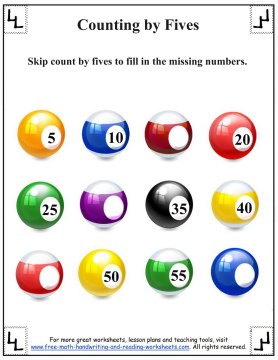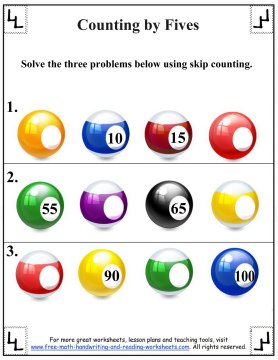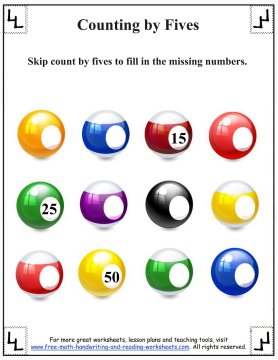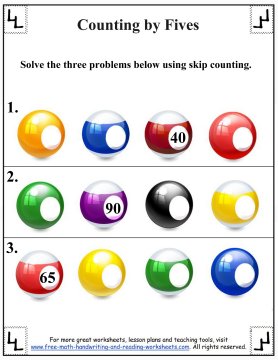 We provide quality worksheets as free downloads for elementary age children. Both public teachers and homeschooling parents appreciate the ability to use these resources without having to divulge personal information or use annoying login or passwords.
If you'd like to stay informed when we add new worksheets, click the Facebook button on the right and you'll get new worksheets delivered straight to your newsfeed. We will inform you when new sections of our website open up that offer additional worksheets and homeschooling learning materials- all free for your personal use. Our goal is to create useful educational materials that will help you make learning a fun experience for you and your child or students.




Learn More About Counting By Fives, Tens, Twos, and Other Numbers. You might also be interested in these Number Coloring Pages.