Worksheets Hub:Math, Handwriting, & Reading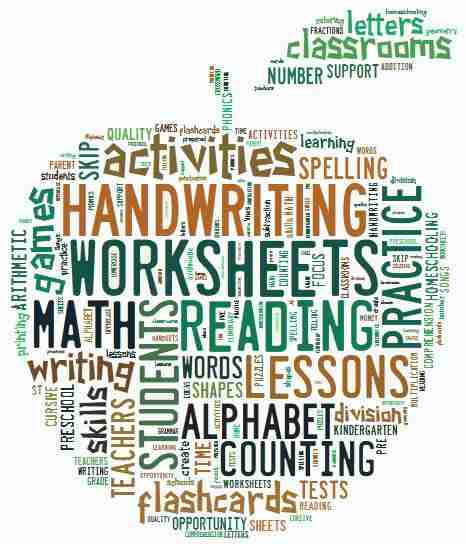 Are you looking for quality worksheets to use in the classroom?  Do you need a valuable resource for homeschooling?  Maybe you are just looking for a fun activity or craft to do with your child.
At Worksheets Hub you will be provided with quality practice sheets covering the three major disciplines.
You will also find activity sheets like word scrambles, mazes, coloring pages, and more.

Why Choose This Site?

Unlike other websites that charge a monthly fee for their work, all of the printouts here are free for use in the classroom or at home.
The lessons support learning skills needed for Preschool through 5th Grade.  So, whether you are just starting your child's education or you are quickly moving onward to Junior High, you will find something useful here.

Math Worksheets

Ugh, right?  None of our children like math.  Our littlest one has not been exposed to it yet, so there is hope that she might enjoy it.  For the rest of our kids, I created some papers that aim to make math a bit more enjoyable.  No one said it would be an easy job.

Handwriting Worksheets

Our kids have bad handwriting.  My wife likes to joke that it's because I am left-handed.  It's true, my writing is horrible, but there is no need for our kids to suffer because of it.
These printable practice sheets offer students an opportunity to practice their writing skills.  Younger children will benefit from the tracing and handwriting lessons which focus on printing the alphabet.
Older students should take advantage of the cursive handwriting units that I have prepared.  You can also print out blank handwriting practice sheets to create your own writing lessons.
I've also included coloring in this section, because it gives kids a chance to work on their pencil grip and helps with fine motor control, both of which are necessary for proper writing.
Reading Lessons

We try to stress the importance of reading to our kids.  And if I can brag for a second: Our 3rd-Grader is doing awesome--reading at a 6th Grade level!
However, we have one child that struggles with reading.  I have created many of these lessons with her in mind (especially the sight words).

Holiday Printables (and other fun stuff)

Classroom parties can be a stressful time for teachers (and the parents that help out).  My wife and I both have been asked to help out in classrooms by coming up with games or activities for the kids to play.  If only we knew where to find such things...