Dolch Sight Words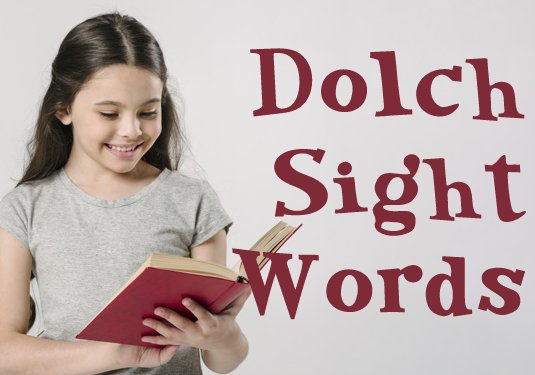 Dolch sight words contain 220 different words that a child must be able to recognize in order to read.
Many of the words cannot be sounded out which is why they muse be recognized "by sight". These are often reffered to as "High-Frequency" words as well.

The list is divided up into 5 different categories: Pre-Primer, Primer, 1st, 2nd, and 3rd Grade.  For the purposes of this website, Pre-Primer and Primer will both be found under Kindergarten Sight Words. There is a lot of crossover though between the levels.
Some primer words are found in Kindergarten and 1st Grade homework. If you are interested in seeing how the words are divided, you can check out the lists below.

The original list that Dolch released was based on words found in children's books of his era which is why some nouns appear on the list instead of more high-frequency words.  There is a separate Dolch nouns list that was released with 95 nouns.  You can see it below too.

Printable Dolch Sight Words Worksheets

Each category (Pre-Primer, Primer, etc.) has been divided into smaller groups that introduce about five words at a time.  Start with the Pre-Primer #1 series and be sure your child has mastered one series before moving on to the next.  Don't try to throw too much at them at once.  And most importantly, have fun.
Click the pictures to get your worksheets.

Recommended Pages:

Worksheets
› Sight Words