Cursive Writing Practice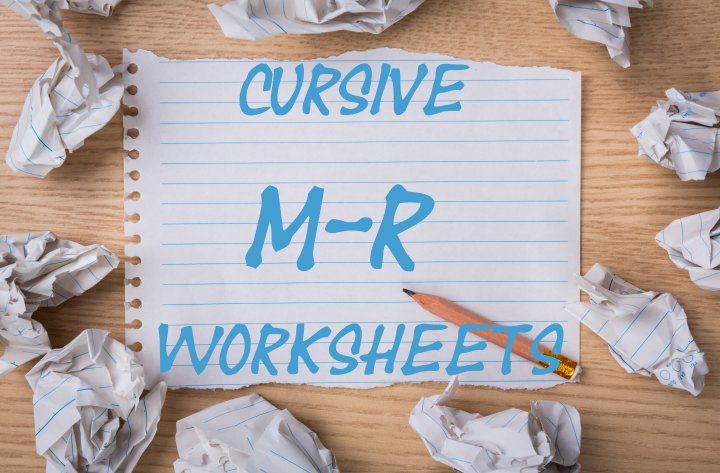 The cursive writing practice sheets below will focus on the next set of letters in the cursive alphabet: Uppercase M-R.
If you've been working through the letters with your child, you may find it helpful to review previous letters.
Having your child practice a letter that he or she can already write well, can help give some much needed confidence for tackling new letters.
To learn the rest of the alphabet, including the lowercase variations, see the links at the bottom of this page.

Downloadable Cursive Writing Practice Sheets

You can print out the practice sheets below by clicking on them.  This will open up a file in a new tab.  You can also save the docu

Using the Practice Sheets

Each paper focuses on one particular letter of the alphabet.  There are two lines of writing practice.  The first letter is written on both lines to give your child some practice by tracing the letter.
The rest of the space should be used to write letters in freehand.
Below the lines are short activities that reinforce each letter.
One activity is a 'Spot the Match' task which shows four very similar objects (maple leaves and monsters in the papers above).  Students need to find the two objects that are similar and circle them.
Another activity shows three pictures next to three words.  Your child will need to write the words and then draw a line from each word to the picture it represents.
For those kids that love to color, there is also a simple coloring page.  Write the words at the bottom and then color in the pictures.
For more cursive letters and practice, use the pages below.

Worksheets

›
Cursive
› Uppercase M-R