Alphabet Tracing Worksheets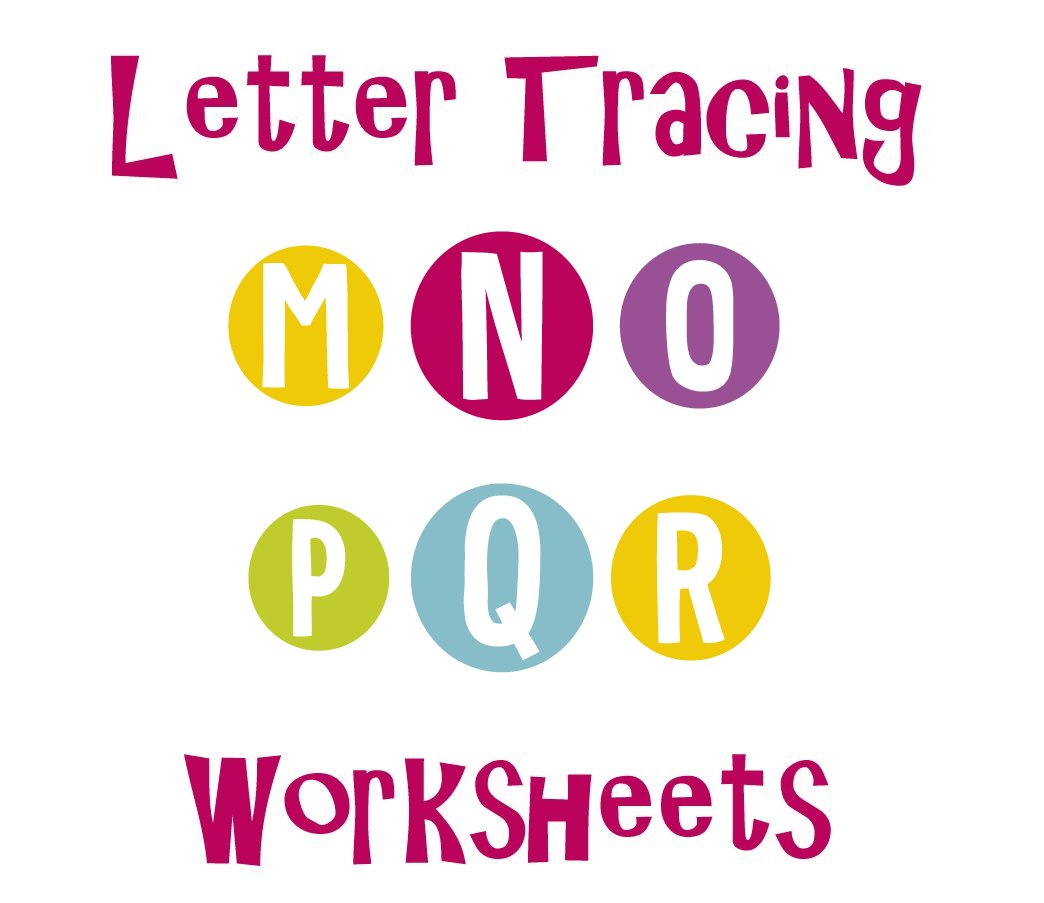 The Alphabet tracing worksheets below concentrate on the uppercase forms of the letters M through R.  We have already worked our way through half of the alphabet!
The similarities between the letters in this lesson can make them easier to write, once you get one down, the others are easier.  M's and N's are very similar, Q's are just like O's with a line through them, and R's are just P's with a leg.

While this may make writing the letters a little bit easier, it can make them harder to tell apart.  Many children can get confused when trying to tell the letters M and N apart or O and Q.  I see this a lot with the lower case alphabet when it comes to letters like b and d. Because of the problems that may arise with these letters, each tracing worksheet comes with a letter recognition activity that includes letters that look similar.

Alphabet Tracing Worksheets

These printable worksheets focus on the letters M-R.  For the rest of the alphabet (including lowercase versions), see the lessons at the bottom of this page.
The worksheets are pretty straight forward.  They do have directions printed on them, but I will go ahead and run over how to use them real quick. 
All of the worksheets are going to follow the same pattern.  There are two rows of letters written.  Each worksheet focuses on a particular letter.  Unlike some of the other handwriting practice sheets on the site, your child won't be free-hand writing any letters.  
This is simply an introductory lesson on forming the letters of the alphabet, so we will just be tracing letters.  Be sure that your child takes time to neatly trace each letter.  It can be hard to keep kids from rushing through work like this so they can move on to something else, but it is important to make clear, straight lines that can be easily read.
You don't want to have to try to correct bad handwriting later.  This is something that our son struggles with.  He had poor fine motor skills (still does, but it's much better) and we have had to work with him a lot to get him to the point where we can read his handwriting.  (It still involves daily handwriting practice!)
So take your time tracing these alphabet worksheets!  Below the tracing activity, there is a letter recognition task that involves either coloring or circling the correct letter.  This is another great chance to work on handwriting.  Coloring can help develop fine motor skills and drawing the circles gives your child a chance to practice their writing skills without tracing.
I've made a lot more alphabet tracing worksheets for you to check out.  You can move on to the final section of uppercase letter tracing or review previous lessons.  Thanks for visiting.

Worksheets

›
Tracing
› Tracing Upper M-R