Cursive Writing Worksheets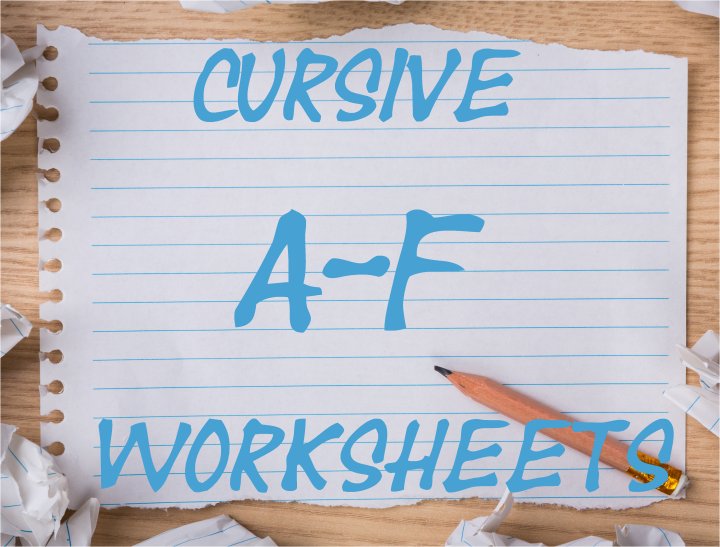 These cursive writing worksheets will focus on the first six letters of the alphabet, A-F, in their uppercase form. 
Before beginning these lessons, you might want to review how to form lowercase letters first.
The activities below involve writing in lowercase script as well.  For a review of lowercase letters or to learn the rest of the uppercase ones, please see the links at the bottom of this page.
Cursive Writing Worksheets You Can Print

Printing out your writing practice sheets is easy.  Just click on one of the pictures below.  This will open up a printable file in another tab.  From there you can print out worksheets or save it to your computer.
Each handout comes with two lines of cursive writing practice.  The first letter in both lines is written for the student.  They should trace the first letter and then use the remaining space to practice writing their own cursive letters.

Below the writing area there are activities like coloring, matching, or in some instances, more writing.

You can learn the rest of the uppercase cursive letters using the lessons below or visit the cursive main page to learn about lowercase cursive writing:

Worksheets

›
Cursive
› Uppercase A-F