Halloween Crafts For Kids

If you're searching for Halloween crafts for kids to do as part of a school project, this one is probably best left to older students.
Younger children will most likely need help with several parts of this project. 
I attempted it with our oldest daughter (she is 4) and she had a hard time with some of the steps. 
Even though it turned out that I did most of the work, we still had a fun time doing it and she loves to carry the limb around.

But, for the adventurous home-schooling parent, this project will be lots of (gross) fun. 
---
Let's get some materials together:
Tissues
Rubber Glove
Green/Black Markers
Black Thread
Black Construction Paper
Glue Stick
Scissors

Zombie Limb Halloween Craft Instructions

Got everything?  Let's get started!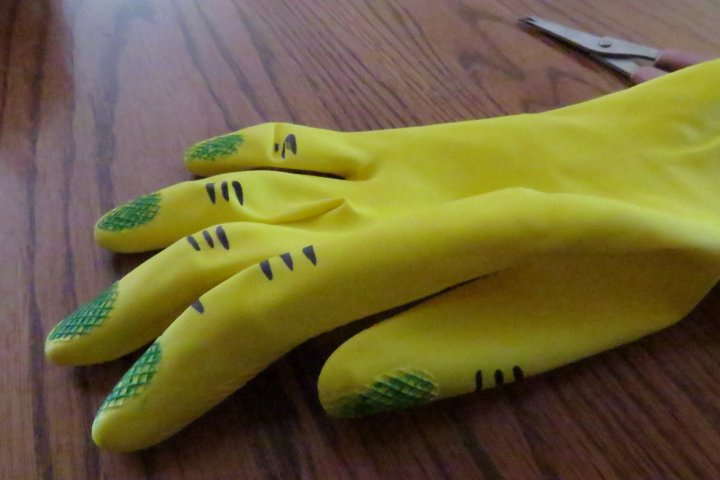 Start by coloring in the fingernails of the glove.  The kitchen gloves we used had grips on the fingers that made for easy coloring.  When you're done, color in some knuckles.

Now is a good time to stuff the tissue in the glove to fill it out.  I made the mistake of doing this step last on the first hand we made.
LEARN FROM MY MISTAKE!!!
This is also probably the hardest part of the craft.  I had a hard time stuffing the tissue into the fingers.  You might also try cotton balls instead of tissues.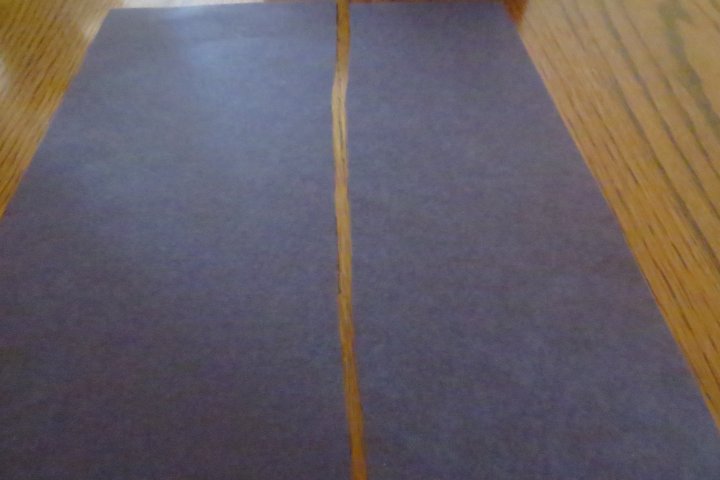 Here is another learning experience.  The directions I found for this craft recommended cutting a piece of construction paper into thirds and gluing thread to it for the "arm hair".  
We tried that, but I didn't care for it.  Gluing the hair to the paper and then trying to glue the paper to the glove was harder than just gluing the hair directly to the glove.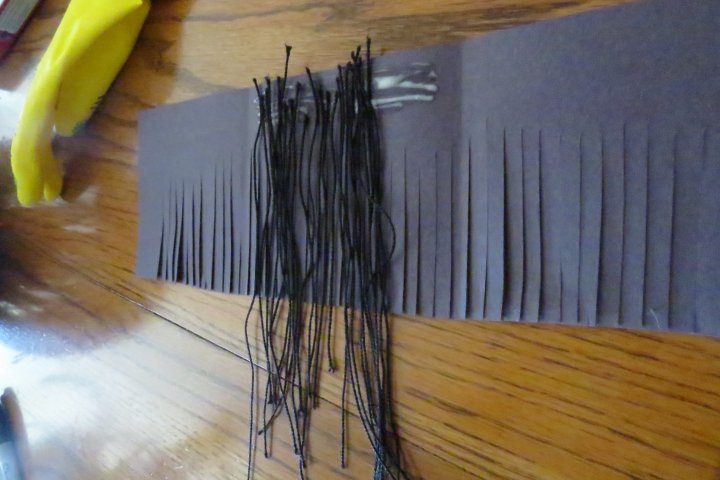 I also didn't care for the frilly cuff.  It let the "hair" through at the base and it was easily tangled.

You're better off gluing the hair to the glove first and then adding the cuff.  Rub the glue stick over the surface of the glove, cut some thread, and lay down the hair piece by piece.

Then wrap your cuff around the base of the glove and glue it together.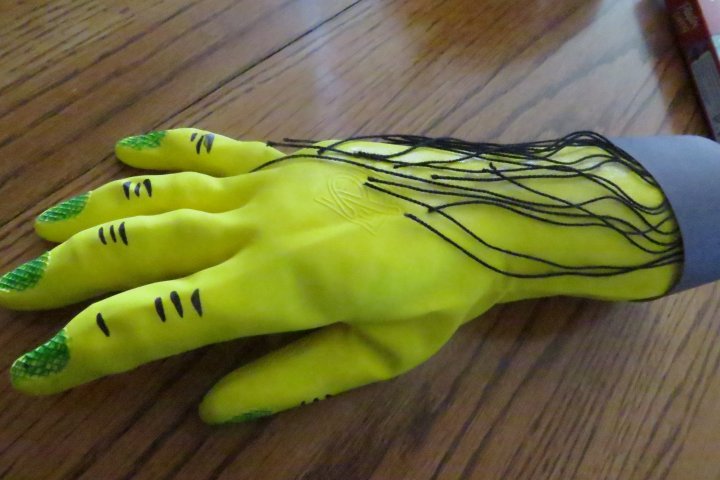 Lay your limbs around the house.  Tuck one in bed, put one in the fridge, or just wear it around the house.

More Halloween Crafts For Kids

Here are a few more Halloween crafts for kids that you might want to try out at home. 
Don't forget that being crafty doesn't mean being messy.  You can also print out some of the coloring pages for a fun activity.

Worksheets

›
Halloween
› Zombie Limbs