Spelling Words First Grade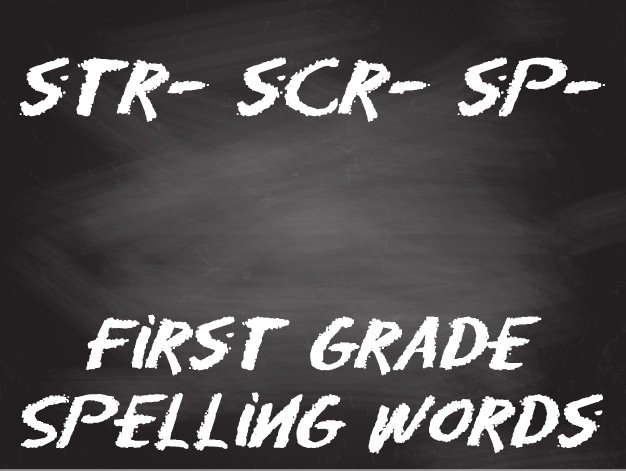 These first grade spelling words worksheets will focus on the str-, scr- and sp- beginning sound blends. 
There are also a few sight words mixed in that every First Grade student should be able to recognize. 
I've prepared a bunch of sight word worksheets too.  Use the links at the bottom of this page to find Dolch sight word activities.

Spelling Words First Grade Worksheets

The first worksheet is a simple spelling list with all of the words that we'll be focusing on in this lesson.
In the second paper, your child will need to write all of the words in alphabetical order.
Next is a crossword puzzle that uses words from the spelling list.
The fourth handout is a writing activity.  Your students will sort the words out based on their beginning sound and then write the sight words at the bottom.
Then you'll see a fun word search activity.
The final printable is another writing activity.  Write the spelling words on the honey pots and then color them in.  Have your child color all of the words that begin with str- blue, scr- red, sp- green, and the sight words yellow.

Find more spelling words and first grade worksheets below:

Worksheets

›
First Grade
› Str-/Scr-/Sp- Spelling Words