T Letter Activities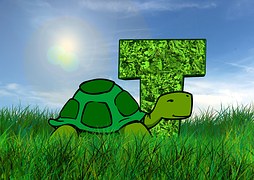 These T letter activities and worksheets are a great way to teach your child or students about the letter and its sound.
But, these practice sheets aren't just for Preschool kids learning the alphabet.
Kindergarten and even 1st Grade children can benefit from the lessons I've prepared that using rhyming and reading.

Printable T Letter Worksheets

Click on any image below to open up a PDF file in another tab.  From there you can print out your paper or download the file to your computer.  If you're having problems, see the 'Help' link at the bottom of the site.
Each handout has instructions on it, but I've included more details further down.

How To Use The Print Outs

In the first paper there is a big T letter with a picture and a couple of words.  Say the letter and the words to your class (or child) and have them repeat it.  On the right are five pictures.  Have the class circle the ones that begin with T and cross out the ones that do not.
The Tornado printable is a great fine motor activity.  Have your child cut out all of the pictures at the bottom.  Say the name of each picture and if it begins with the letter T, glue it onto the paper.
The next sheet shows three pictures with a group of four words.  Say each word and circle the one that best describes the picture.  The picture of the clock may be hard as children will most likely want to say 'clock' or 'watch' instead of the abstract idea of 'time'.
The consonant sounds printable has nine pictures on it.  Children must name each picture and decide if it begins or ends with T.  If it begins with the letter, then write a T on the first line.  If it ends with T, write it on the second line.
There is one tricky photo that your child may label as 'toes' or 'foot' and use either line.
Next is a rhyming activity.  In the box at the top of the page are four words that begin with T.  Below are four more boxes with other words in them.  Write the words that rhyme in the appropriate boxes.  Complete the sentence using 'T' word and then write another one.
Web Words is a task that will push your child's creativity.  Have your child write ten words that begin with the /t/ sound on the web.  There are ten sections of the web, one for each word.  For a challenge, write words in the spaces between the webs and see how many your child can come up with.

Similar Lessons:

Worksheets

›
Consonants
› Letter T