Letter K Worksheet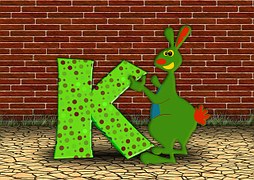 Each letter k worksheet below has been created with specific skill levels in mind.
You'll find activity sheets that are perfect for young preschool children just beginning to learn their letters.
You can also print out activity sheets for older students that are learning how to write their letters.
There are also some papers that use the letter K to introduce rhyming tasks and sentence structure.
Whatever level your child is at, you're sure to find something.

Letter K Worksheet Activities

Click any image below to open up a printable file in another tab.

Activity Sheet Instructions

The first worksheet shows a picture with the letter K and a couple of words that begin with the letter.  Have your child say the letter, make the beginning sound, and say the words.  Circle the objects on the right that have the beginning sound K (kangaroo, key).

The 2nd worksheet is one of my favorite types of activities for our kids to do.  Cut out the pictures and glue the objects that begin with K (kidney beans, kettle, and kangaroo) onto the kitchen.  And, if you don't have a kangaroo in your kitchen, get one!

The 3rd printable shows three pictures.  Help your child determine the best word to describe each picture.  Circle the word, then write it on the line.

In the next handout, your child will need to write the words that rhyme in each box (sleep/keep, etc...) and then complete the sentence using a K word.

The next paper introduces K as an ending sound.  Look at the pictures and help your child name them.  If the word begins with K, write a k on the first line.  If it ends in k (sack, tack, lock, sock) write the letter on the last line.

Web Words is a fun alphabet game that we play at home. Find directions for the game using the link or just have your child come up with ten words that begin with the letter K.
For more activities covering the letter K, be sure to check out the pages below.

More Lessons and Activities:

Worksheets

›
Consonants
› Letter K