Short Vowel Games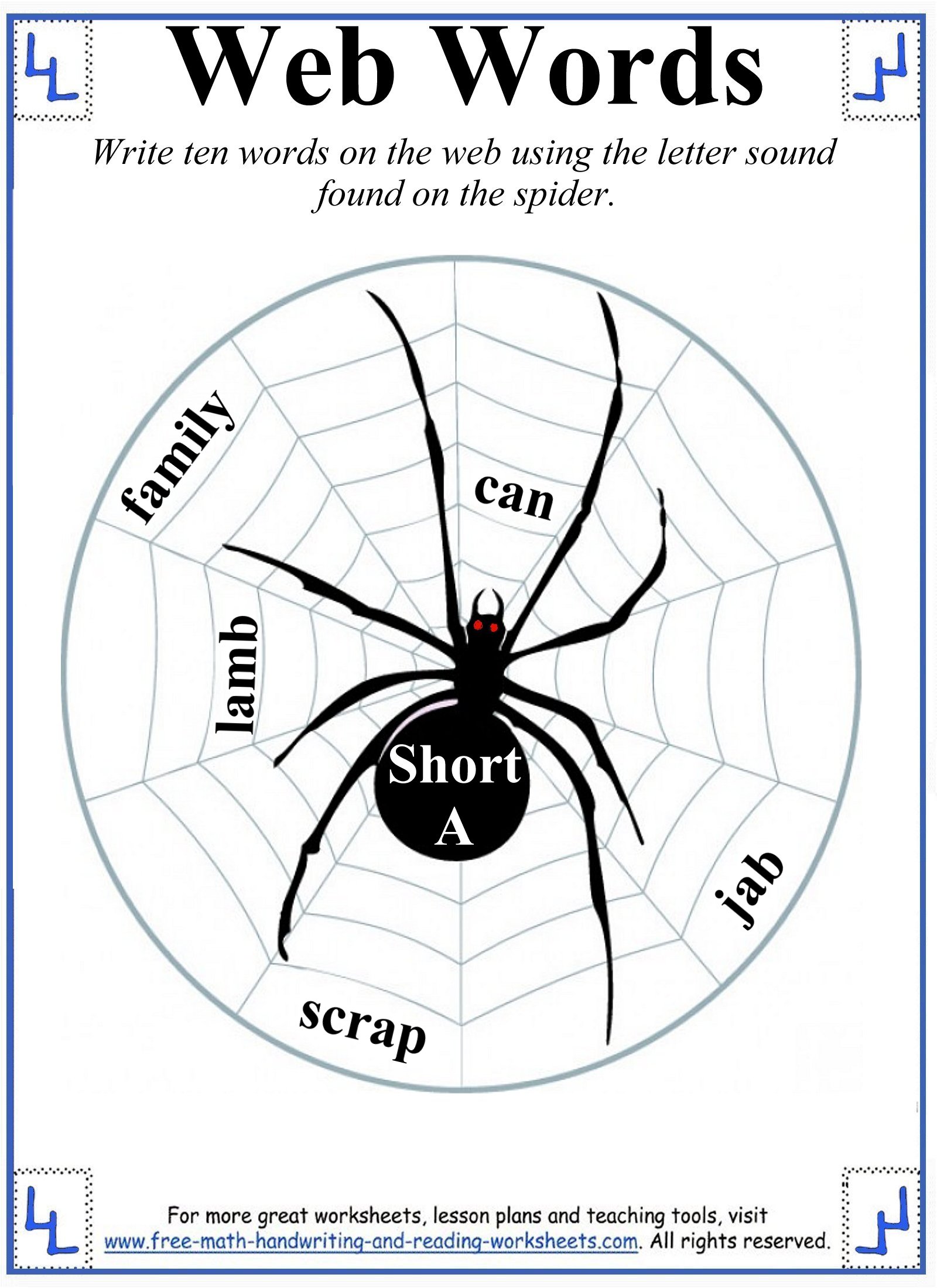 There are a bunch of short vowel games, books, and educational toys in the online store. 
But for some quick fun, I've made this vowel game which uses worksheets you can find in my short vowel lessons. 
It's called "Web Words" and here's how you play.
Web Words Short Vowel Game

First, you need to print out one of the five worksheets below.  Each one focuses on a different vowel.

There are a couple different ways that you can play.

Single Player Games

Single player games can be played by writing down words on the web that use the short vowel sound found on the spider.  The player scores one point for each letter so 3-letter words are worth 3 points and so on. 

If the player writes a word that uses the long vowel form (say 'ape' on the short 'a' game board) then he or she loses a point for every letter in that word. 

Two players can play this game as well.  High-score wins.

Two Player Games

Two or more players can play using the same game board.  Players take turn writing words using the short vowel sounds as written on the spider.  The first player writes a word and then colors it in.

The second player has five seconds (or whatever amount of time you determine) to begin writing a word.  Once he or she writes a word, it gets colored in.

If a player cannot come up with a word within the time-frame, that player loses a turn.  If a player writes a word that uses the long vowel sound instead of the short, that word is colored in black and the player does not get a point.

Points are determined by how many pieces of web a player has colored in.  Below is an example: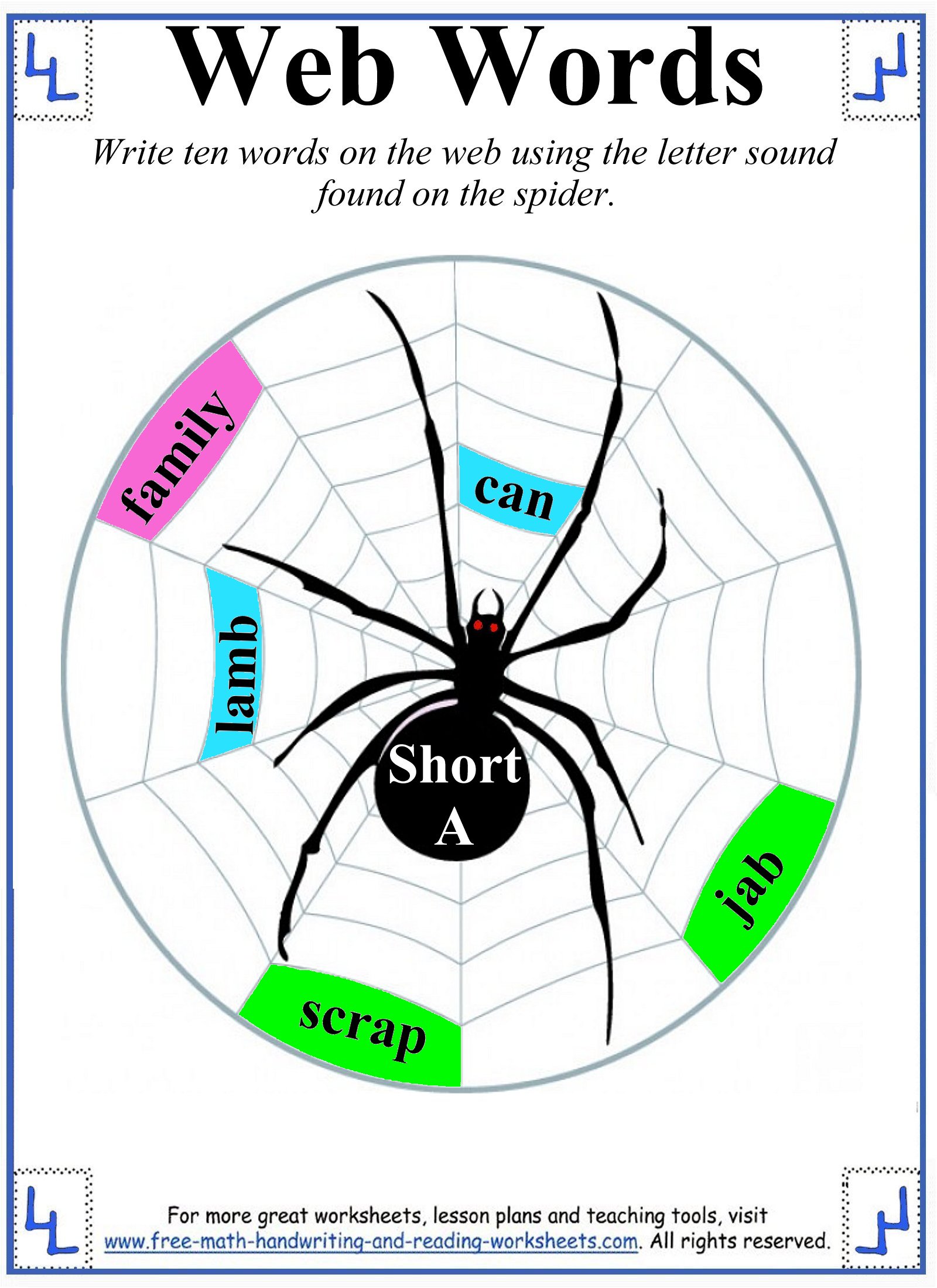 Player one is pink.  He wrote "family" and then colored it in.  Player two is green. 
She wrote "scrap" and colored it green.  Player three wrote "can" and colored it blue.

Pink couldn't come up with a word on his next turn so play passed on to green who wrote "jab". 
Player three followed up with "lamb" and now it's pink's turn again.
Print Your Short Vowel Games

There are five printable vowel games--one for each of the vowels.  Click to print.

If your child is having trouble coming up with words, try reviewing the short vowel sound lessons below:

Worksheets

›
Short Vowel
› Web Words