St Patricks Day Game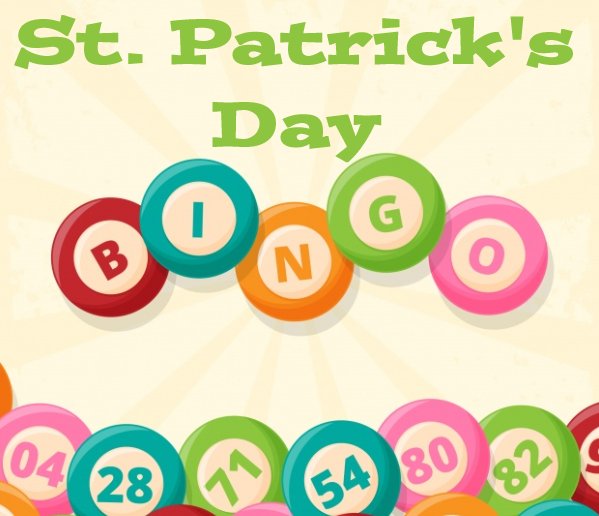 If you're looking for a quick and easy St Patricks Day Game for your child's classroom party, look no further.
BINGO is a classic game that kids love to play.  We've played Halloween and Valentine's bingo during our childrens' class parties and the kids have always had a blast.
This year when the teacher asked for somebody to lead a game for the St. Patrick's Day party, I figured it was time to make some Paddy's Day bingo cards.
Print out your cards below and check out some tips/ideas for running your own classroom game!
Printable St Patricks Day Game Cards
Below are twenty different game cards that you can use to play Bingo.  Print out a card and give one to each of the students in your class.  If you have more than twenty students, you can hand out similar cards. Sometimes students with the same cards might not get a bingo at the same time (it pays to pay attention).  
We can usually play three to five games during a class party.  The parties usually last for a half-hour to an hour and we have time for snacks in addition to the games that we play.
Some games go by really quick, so be sure to have enough prizes for a few games.  When we do these games in class, we will take a package of Oreo's or a bag of snack-sized candy bars to hand out as prizes.  Many parents will also bring in pencils, plastic rings, and simple toys from the dollar store to hand out to the winners.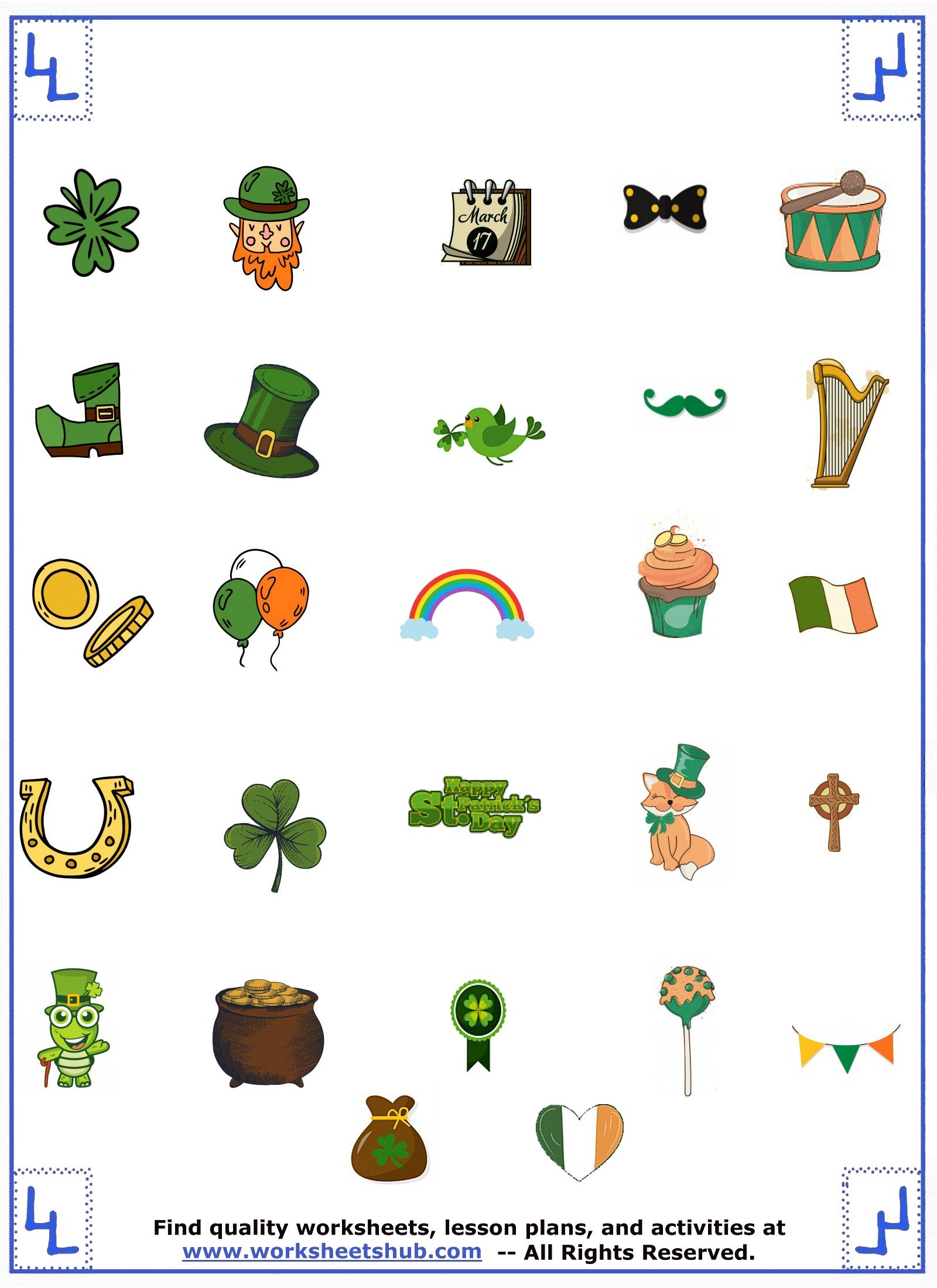 Click to print
As far as calling out the "numbers" goes, we usually just call out the item.  For example, we would say, "Leprechaun with a beard" or "Green top hat".  You may want to print out an extra bingo card and cut out the pieces to help you remember what you've called out.  This could also be a good visual prompt when calling out the items to mark off.  Hold up a picture of the item and then say "Leprechaun with a beard" and so on.

Update: I recently created a printable sheet with all of the items on it that you can print out, cut out, and then use to help you call out the items during a game.
Click on the images below to download or print out your St. Patrick's Day Game cards.
---
If you are looking for more of a self-directed activity for your students, then be sure to check some of the other activity sheets and coloring pages below.
Worksheets

›
St. Patrick's Day Activities
› St Patricks Day Game