Thanksgiving Activities For Kids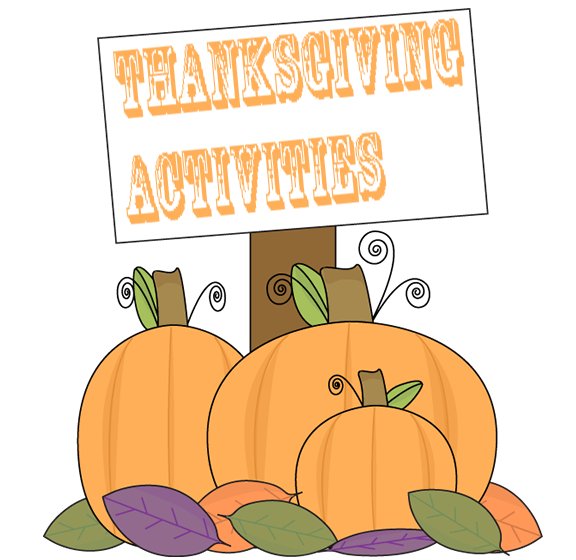 I've been working on creating some Thanksgiving activities for kids.  With the short Thanksgiving break coming up, I want to be sure that our children have something to do besides watch t.v. (and drive me a little crazy).

Our son loves word puzzles so I created I few word jumble activities below. 
You can also find word searches and more fun things for kids on the Thanksgiving main page (see link at bottom of this page).

Thanksgiving Word Scrambles for Kids

I tried to keep the worksheets to a common theme.  There are activities covering historical, food, family, and fall themes. 
Click the pictures to download your worksheets.  You can print from Google Docs or download them directly to your computer.  Have fun and Happy Thanksgiving!

Activity Answers:

Pilgrim Hat:
Pilgrim
Mayflower
Harvest
Feast
Cornucopia
Native American

Pie:
Turkey
Ham
Pumpkin
Corn
Green Beans
Gravy

Mayflower:
Blessing
Family
Gratitude
Serve
Thanksgiving
Tradition

Pumpkin:
Autumn
Bread
Cider
Holiday
Leaves
November

Turkey:
Delicious
Recipe
gobble
Serve
Carve
Tasty

Native Americans:
Buffalo
Harvest
Canoe
Brave
Tribe
Elder

More Thanksgiving Activities for Kids

I have so much fun creating new activities and trying out new Thanksgiving crafts with the kids.
Each year we try a few new things--some of them turn out good and some of them...not so much.
Below are a few of the activities and crafts that our kids enjoyed.  Be sure to print out some of the coloring pages too.  They're always a hit at the "Kids' Table" during our Thanksgiving dinner.

Worksheets

›
Thanksgiving
› Thanksgiving Word Scrambles