Thanksgiving Printable Worksheets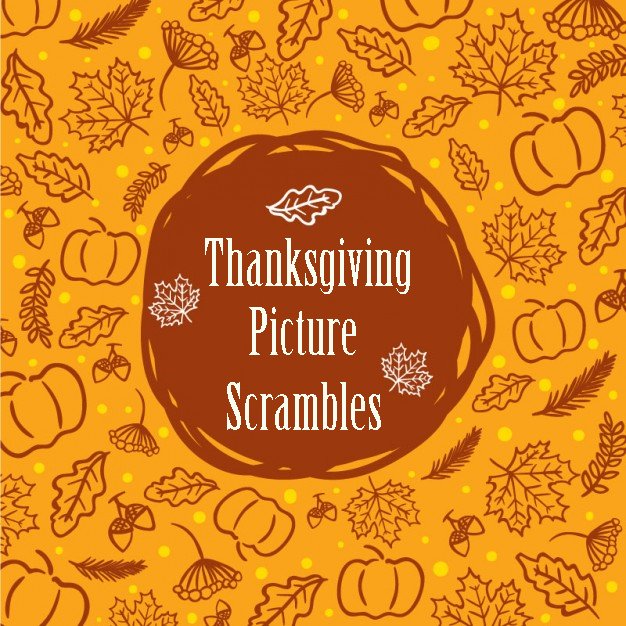 These Thanksgiving printable worksheets can be used to create full-color Thanksgiving pictures using a simple ABC order task along with cutting and pasting.

My son brought home a Veterans' Day worksheet that had holiday-related vocabulary words on it. 
Each word was attached to a small section of a larger picture and when all the words were  put into ABC order, you could see what the picture was.
I thought it was a really cool idea and decided to make some for other holidays as well.  Below you'll find my Thanksgiving themed picture scrambles.
Printable Thanksgiving Picture Scramble Worksheets

The worksheets below all feature Thanksgiving vocabulary words and have been grouped together in themes that focus on the picture that they make. 

For example, the Pilgrim worksheet contains pilgrim-themed words while the corn picture is about Thanksgiving food.

Print out the worksheet and then have your students cut out the strips of vocabulary words.  Then on a piece of construction paper, they can paste or tape those words in alphabetical order to create a picture.

I've included what the picture should look like alongside each worksheet. Enjoy!

More Thanksgiving Printable Worksheets

I have created a bunch of different printable worksheets featuring Thanksgiving themes.  You can find coloring pages with turkeys, pumpkins, and other holiday-inspired characters.
You can also print out more activities like word scrambles, word searches, and even games like Thanksgiving Bingo.  You can find them on the pages below or visit the Thanksgiving page using the link provided.

Worksheets

›
Thanksgiving
› Thanksgiving Picture Scrambles