Tracing Letters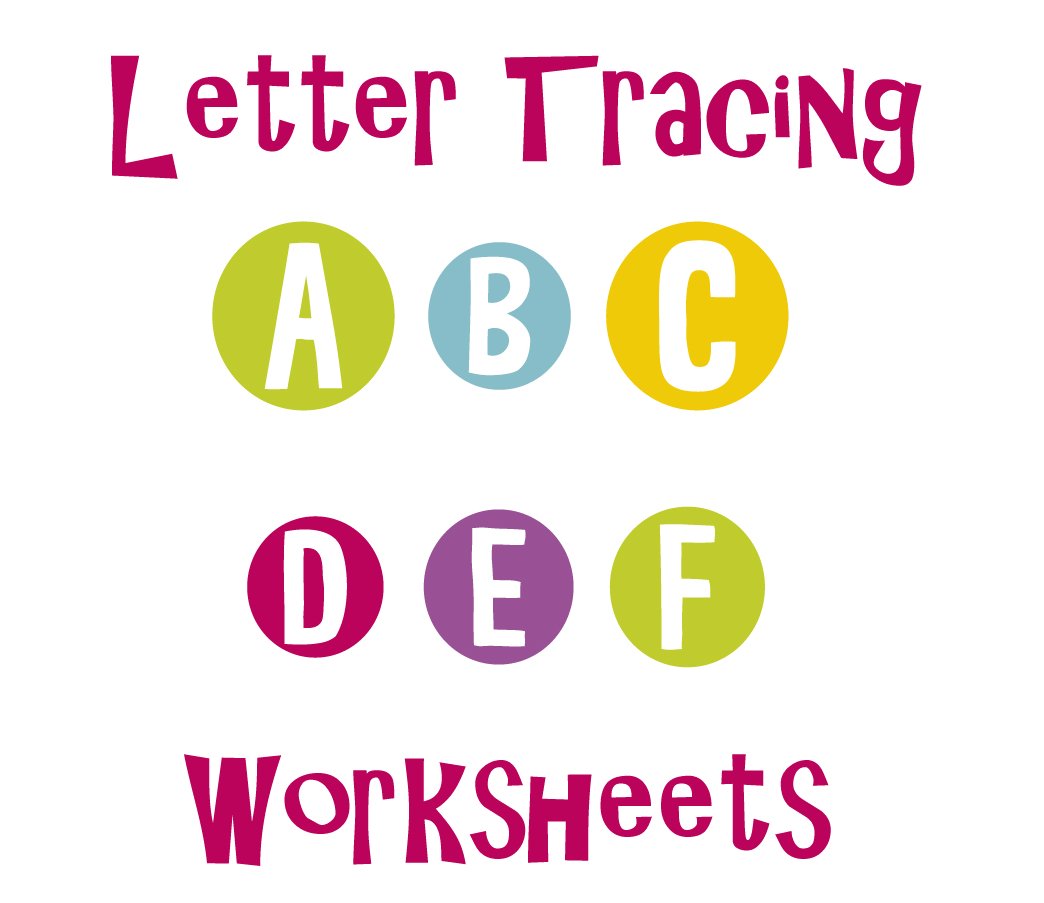 Tracing letters is an important first step to mastering the fine-motor skills that are needed for quality handwriting. When children trace they are doing more than just learning how to trace their letters.

They are building the small muscles, eye-hand coordination, and fine-motor skills that are necessary for a wide range of activities; not just handwriting, but other important skills like getting dressed (buttons and zippers), opening and closing (jars, snacks), and tying their shoes.

You can get your child started on the right foot (or the right hand maybe?) when you use these worksheets to start developing those life skills.

Tracing Letters:Uppercase A-F

This is the first lesson in our uppercase letter tracing unit.  In this introductory lesson, we will focus on the first six letters of the alphabet, A through F.
All of the worksheets in this unit will follow a similar patter. Each paper will introduce the letters with two lines of tracing.  We aren't going to worry about writing free-hand just yet.  It's important to be able to form clean lines using the correct areas of the lined paper.  Tracing is one way to make sure that your child's letters are being written properly.
Be sure that she forms her letters by beginning at the top line and then working down to the bottom.  Our youngest daughter has gotten into the habit of forming some of her letters from the bottom up.  This summer we have been working with her on that and she has improved, but it will take some time to break her of it.  So be sure to watch your child as they begin learning how to form letters.
After your child has traced two rows of letters, there will be a short activity that focuses on the letter that he has been tracing. These are mostly simple letter recognition activities that include finding the letter among a group of similar letters and then circling or coloring the correct letters.  Other activities involve more writing that is paired with a picture to color.

Once your student seems to have mastered tracing this group of letters, you can try writing the letters freehand using this printable 3-lined paper template.  It comes in a few different variations like black and white lines, red and blue colored lines, or you can use the 2-lined template as well.  The handwriting sheets are available in landscape orientation too so that you can practice even more letters!
You can start tracing letters by clicking any image below and then printing the pdf file that pops up.
You can find more tracing worksheets below, or move on to printing letters (without tracing) when you visit the pages below.
Worksheets

›
Tracing
› Tracing Upper A-F