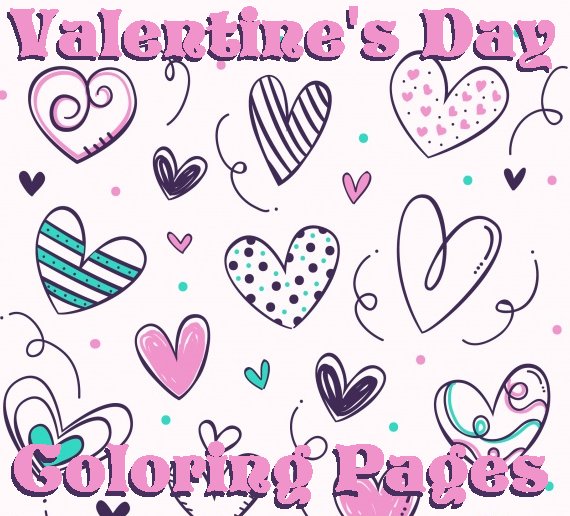 It's freezing cold outside, my lips are chapped, I have a stuffy nose, and a horrible cough.  That can only mean one thing--it's the middle of February...time to make some Valentine coloring pages.
This year I've stocked up on chocolate so I can sit down and work on creating a bunch of new coloring pages for the kids.  My girls absolutely love everything about Valentine's Day, from making their own cards and getting cards to doing all the wonderful crafts in their classroom and at home.
They both love to draw and color, so to keep them from drawing hearts all over the walls, I made a few coloring sheets for them.  You can download them below for use at home or in the classroom.

These coloring sheets have been created with younger students (Preschool - 1st Grade) in mind.  The designs are somewhat simpler than the other coloring pages.  That's not to say that older children won't enjoy these as well.  Both our preschooler and third grader love these pages.

Once again, thank you to the great artists featured on freepik.com that created these images and distributed them freely. Learn more about their site on the Credits page.
Click on one of the images below to open up a downloadable pdf file in another tab.  Save, print, and color!  Don't forget to check out the rest of my free coloring pages and Valentine worksheets too.