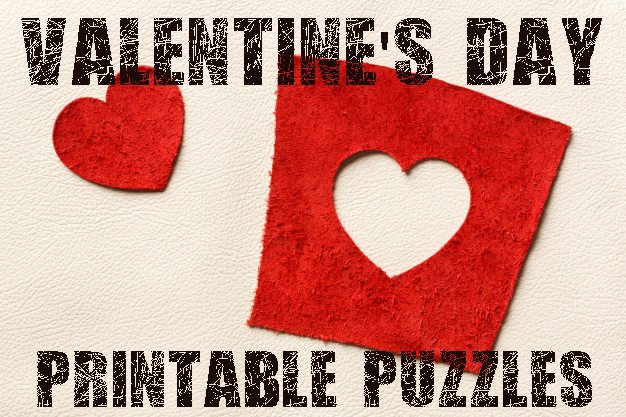 These Valentine Day puzzles are a bit more difficult than the previous set.  (You can find the easier puzzles at the bottom of this page)

These puzzles have more pieces to cut out and put together plus the designs are more intricate than the simple, large graphics found in the other puzzles.  If you find your students or child having difficulty with these, then be sure to try the puzzles from the previous set.

Print out your puzzles below by clicking on the image and then downloading it to your computer.  I've also included an picture for each puzzle for a reference.  There's nothing harder than trying to do a puzzle without the box top! Cut out the pieces and lay them out on construction paper to finish the puzzle. 
In our house, we used glue to attach them to the construction paper.  It's easy for the pieces to get knocked around while your child is trying to complete the puzzle. 

Once your child's puzzle is finished and glued you can hang it up around the house for some special Valentine Day decorations.  These would also make an excellent Valentine gift for a friend or grandparent.  Teachers that use these in the classroom can decorate the hallway outside their class!

If your child finds these puzzles to be too hard, see the related pages below for easier puzzles and more worksheets.