Preschool Halloween Crafts

I hope you've been enjoying the Preschool Halloween crafts.  This one was a lot of fun to do. 
My daughter didn't need a lot of help and now she loves running around the house with her bat puppet on her hand and an old Batman costume cowl on her head. 
It's a sight to see.  Here's what you need for this craft.

Black Sock
White Thread
Glue
Scissors
Googly Eyes
Construction Paper (Black/White)

Halloween Bat Sock Puppet Instructions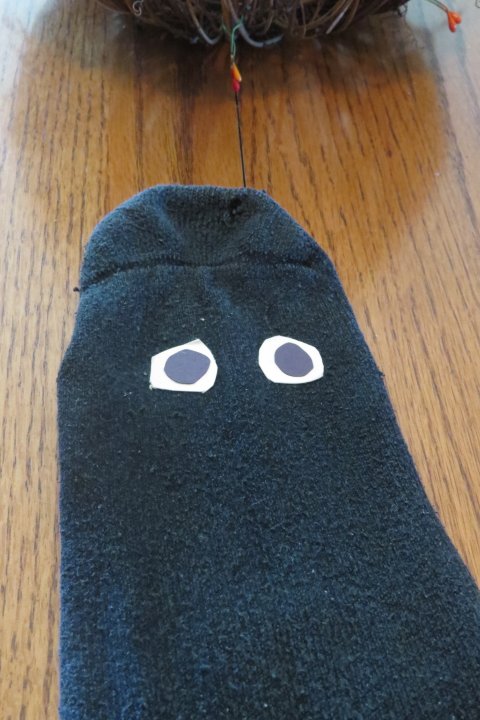 Use the construction paper to create eyes by cutting out two white circles and gluing them to the sock. 
Then cut out two smaller black circles and glue them to the white circles. 
You can also use googly eyes, but ours were too small.

---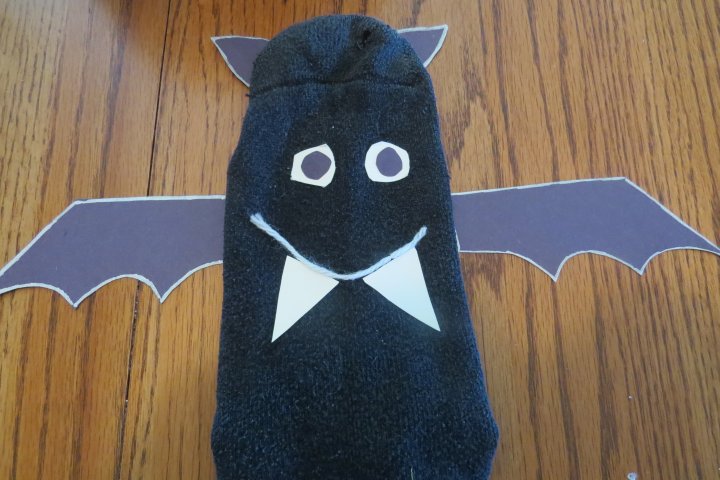 Cut a small piece of thread and glue it to the sock to create a smile.  Cut two triangles for the fangs and glue them to the puppet.  Cut two triangles for the ears.

---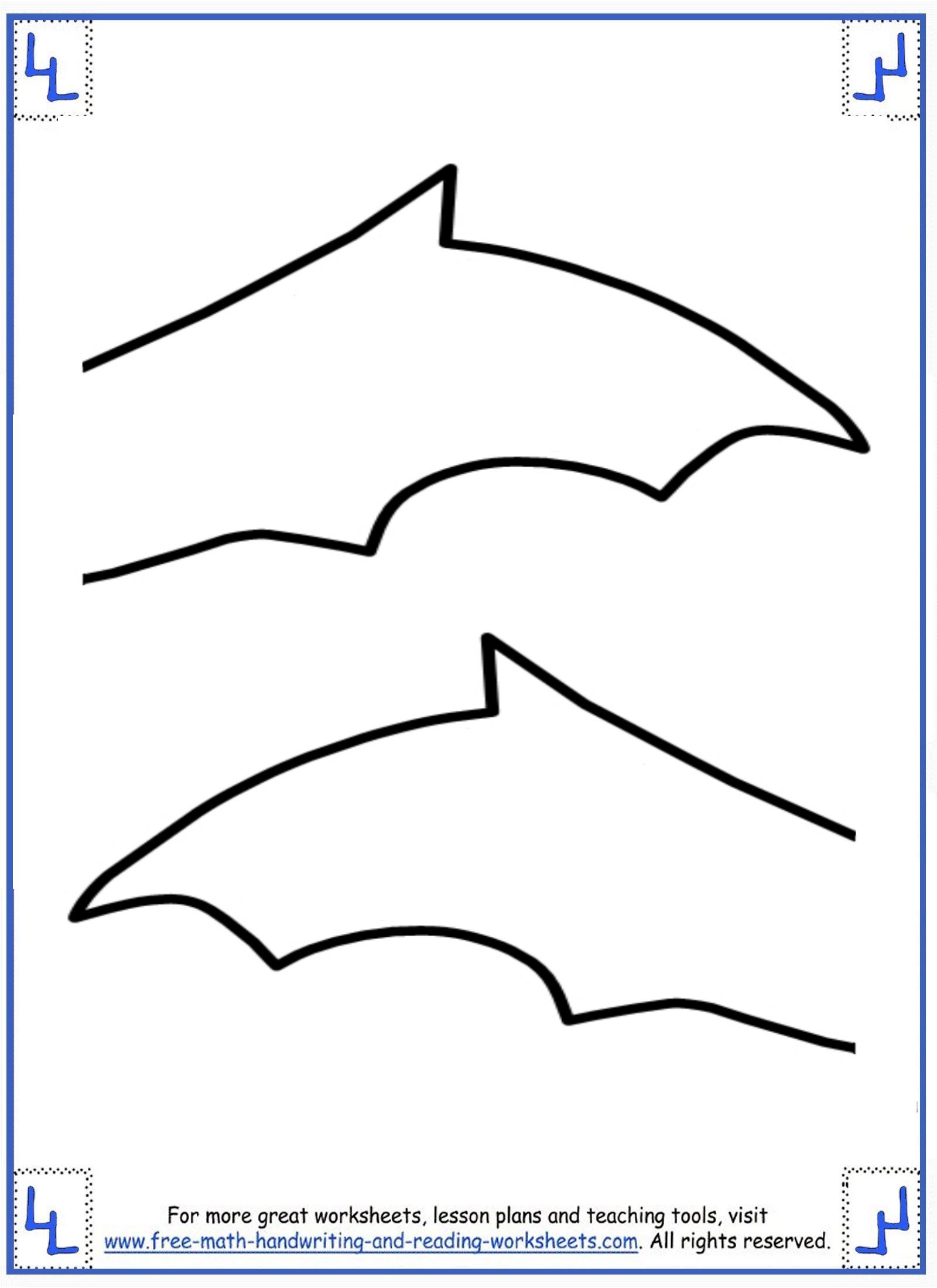 You can either draw your own wings or print out this template and then cut it out and color it black.  I drew some wings for our puppet. 
To use the template, click the picture and then print from Google Docs.
Glue the wings on.  Once it's dry you have a cool sock puppet to play with.  You'll have to make your own Batman cowl.

---
More Preschool Halloween Crafts

Here are a few more Halloween crafts and activities that you can try with your preschooler.
The 5 Little Pumpkins activity is great for working on ordering and sequencing events, plus it's just a good poem that kids love.
The Pipe Cleaner Spiders is an easy Halloween craft that doesn't require a lot of prep or make a mess.  Check them out using the pages below.

Worksheets

›
Halloween
› Bat Sock Puppet