Sight Words Word Search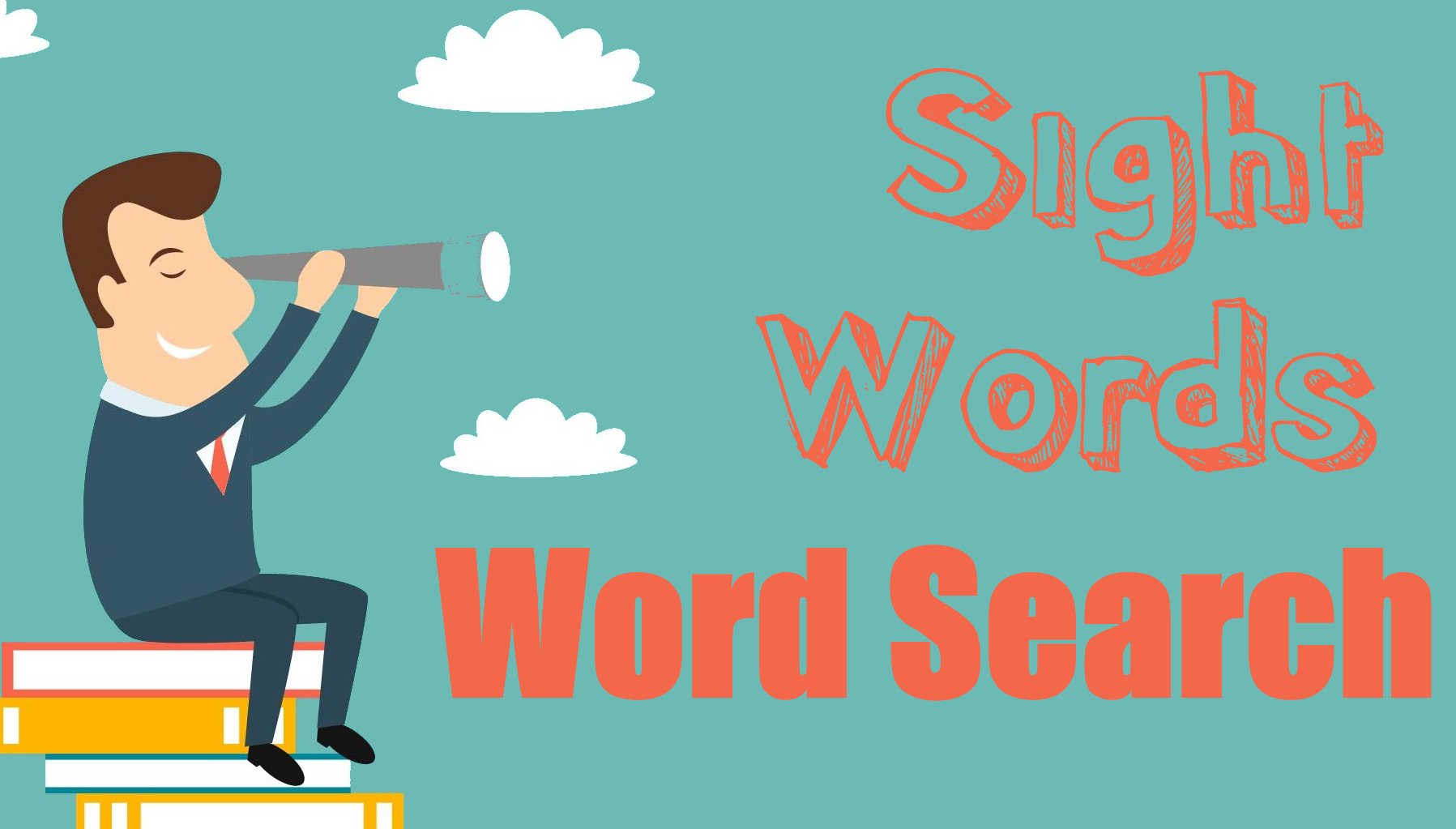 These sight words word search worksheets (say that three times fast) can be a fun way for your child to practice learning her high-frequency words. 
If you have been working through the sight word lessons on the site, then your child should not have much of a problem with any of the word search papers below.  
If you are just starting to teach your child about sight words, then before printing these out, you may want to check out the free worksheets that cover these and other high-frequency words. You can find all of the previous lessons using the links at the bottom of this page.

Sight Words Word Search Activity Sheets

The wordsearch worksheets are grouped together (or at least they will be when I finish them all) by their categories: Pre-Primer, Primer, 1st, 2nd, and 3rd grade words. 
The first installment of Pre-Primer word searches features most of the words found on the Dolch list.  I've left out one and two letter words like "I" and "in" since they could be found multiple times in many rows, but all the others are there waiting to be found.  For practicing the simple one and two letter words, you can print out the pre-primer lessons found on the sight words homepage found at the bottom of this page.
Update: I have just completed and uploaded the newest set of sight word word searches.  They focus on all of the words in the "primer" category of Dolch sight words.  Once again, I have left out simple one and two letter words and hope to post some lessons that will focus more on these shorter words in the future.
Pre-Primer Sight Words

Since students learning these words are just beginning to recognize letter patterns, all the words in these worksheets are presented forwards and from left to right--nothing on the diagonal or vertical.
Primer Sight Words
Much like the pre primer word searches above, all of these words will be found in the forward spelling orientation only.  There are no diagonal, up and down, or backwards words.
Since we're just starting to work on sight words in our house, I only have these few pre-primer and primer word searches up.  As we move on to new words and categories, I'll be adding more printable wordsearches.
In the meantime, you can study more sight words or check out some of my other word search worksheets on the pages below:

Worksheets

›
Sight Words
› Sight Word Wordsearch