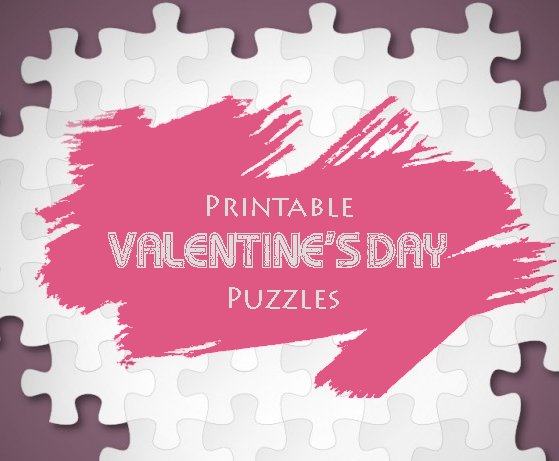 These Valentine Puzzles would make an excellent activity to do either at home or in the classroom. 
I had previous created some Valentine's Day puzzles for our older kids, but the youngest found them a bit too hard for her.  These puzzles are created with younger students in mind--Preschool to 1st Grade. 
Each puzzle only has eight or nine pieces which are nice and large--perfect for tiny hands.  For harder puzzles, visit the Valentine's Day Worksheets page below.
Our daughter loves puzzles, she also loves any kind of craft where she gets to use scissors and glue (preferably glitter glue).  She's going to love these worksheets!

To make your puzzle, print out one of the images.  Carefully cut out the pieces, younger children may need help.  Then glue the pieces together on a piece of construction paper. 

When your puzzle is complete, have your child decorate it, personalize it, and give it away for a Valentine's Day gift.

Have you ever tried to put together a puzzle without the box top?  How'd that work out for you?  Frustrating right?
Although these puzzles are easy, it will help your child if he or she can see what it's supposed to look like.